Stop Sooking Over Toby Greene, The AFL Got The Vibe Right
All the outrage in the world can't change one simple fact. Toby Greene deserves no sympathy.
GWS Giants serial misbehaver Toby Greene went to the AFL Tribunal last night to appeal his one-week ban for unnecessary contact with the eye area of Brisbane Lions midfielder Lachie Neale.
He failed, and will therefore miss Saturday's preliminary final against Collingwood.
The Giants blew up. GWS chief executive Dave Matthews said it felt like they'd been "playing Collingwood all week" -- a possible reference to Tribunal member and former Collingwood 158-gamer Shane Wakelin, who was one of this week's panelists.
And sure, by the letter of the AFL Tribunal law, there's an argument Greene should have gotten off. Unlike the NRL Judiciary, the AFL Tribunal does NOT take into account past offenses.
READ MORE: Compared To The NRL, Is The AFL Too Soft On Facial Contact?
Greene's contact with Neale didn't look as bad as the generous facial massage he gave Marcus Bontempelli the previous week. So why did he go down this time? Was it a sinister Melbourne conspiracy?
No.
This tweet is unavailable or no longer exists.
To paraphrase the greatest legal mind in Australian history -- suburban lawyer Dennis Denuto in The Castle -- it was the vibe.
Toby Green is 25. He has now been to the AFL Tribunal 18 times in his 142 games. That's basically once every eight games, which is almost certainly the highest ratio in the history of the VFL/AFL.
Safe to say Greene rarely schedules much on a Tuesday evening. Equally safe to say he knows his way to the Tribunal without using Google maps.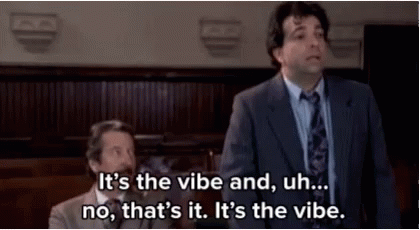 READ MORE: I'm Toby Greene's Biggest Fan But Even I Can't Excuse Him This Time
You could argue that the AFL Tribunal unwittingly acted like a cricket umpire who gives a batsman out after the third or fourth LBW appeal, because at some point, the cumulative effect kicks in.
As mentioned, the AFL Tribunal is technically not supposed to work that way. But you can't keep dragging your hands all over opponents' faces. As some point, the Tribunal will deem such contact unnecessary.
Toby Greene innocent? Tell him he's dreamin'!